From games with soundtracks by various artists to games inspired by specific bands, video games featuring heavy metal have been around since the early 1980s. Here is a look at the most notable heavy-metal-related games that came onto the gaming scene over the past few decades. Are you ready to rock? Then, read on.
Journey Escape
These days, you can find a variety of video games and online casino games that are inspired by heavy metal music, including shooter games, platform games, and table games. But where did the journey of the heavy metal and video game crossover begin? Funnily enough, the evolution of heavy-metal games started with the progressive rock band Journey. The 1982 game Journey Escape was one of the first games to feature a group of any genre. Created for the Atari 2600 console, the game allows you to take control of the band members as you guide them through a series of levels containing paparazzi, groupies, and shifty-eyed promoters. It's your goal to battle through these so you can get to the band's gig on time. "Don't Stop Believin'" is one of Journey's most famous songs, but you are sure to stop believin' in this video game soon after you start playing. Unless you're a hardcore Journey fan who enjoys engaging with anything to do with the band, you'll discover Journey Escape is one of the worst video games of all time.
Holy Diver
The next significant video game to feature heavy metal didn't involve any particular band. The Nintendo Famicom platform game Holy Diver came out in 1989. It features characters named after famous heavy metal stars. It also references bands like King Crimson and Slayer. The game isn't anything to write home about, though. Seeing as it wasn't released outside of Japan, you may struggle to find the game anyway.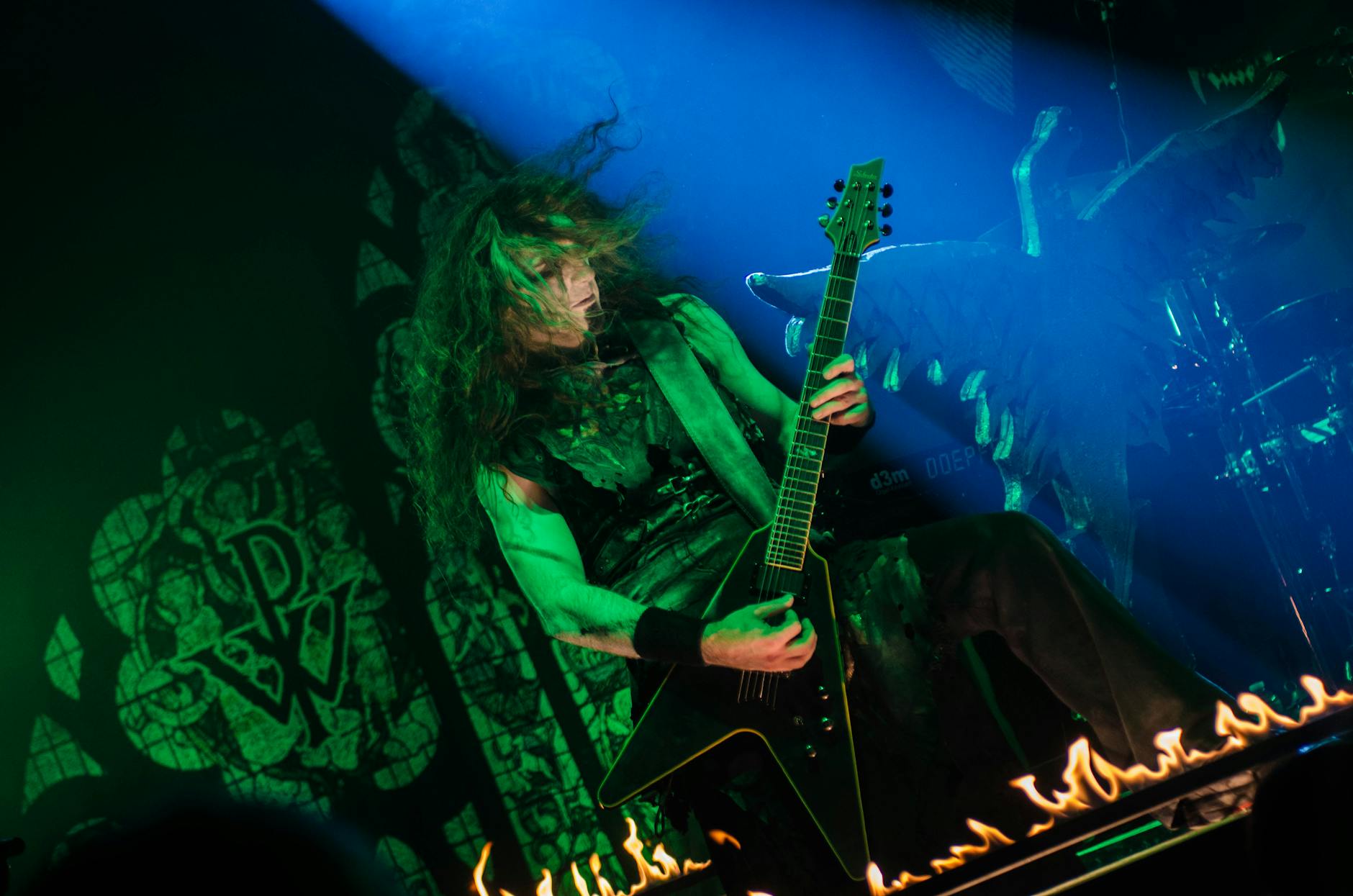 Crüe Ball
You've guessed it: the basis of this video game is the songs of the great metal band Mötley Crüe. The 1992-released pinball game features three of the band's famous songs: Home Sweet Home, Dr. Feelgood, and Live Wire. It was released exclusively for the Sega Genesis/Mega Drive. With striking 16-bit metal-like graphics and excellent playability, Crüe Ball is still a fun pinball video game to play today.
DOOM and QUAKE
As the 1990s progressed, so did heavy metal in video games. The famous first-person shooter game DOOM, released in 1993, features a soundtrack that was inspired by the likes of Judas Priest, Metallica, and Pantera. Three years later, DOOM's sequel QUAKE came out. This time, the creators decided to get a real heavy rock star on board. Nine Inch Nails arranged several pieces of dark music for QUAKE, so you're sure to enjoy the game for its music as much as its excellent gameplay.
Duke Nukem 3D
The first-person shooter game Duke Nukem 3D is the third game in the Duke Nukem series. This game, released in 1996, was to become the most popular game of the series. One reason for its immense popularity has to do with its rocking soundtrack. Featuring metal acts like Coal Chamber and Type O Negative, and hip-hop acts like Wu-Tang Clan, you are sure to nod your head and tap your foot in time with the music as you play this fantastic shooter. Furthermore, Megadeth provided the theme tune to Duke Nukem 3D.
Ed Hunter
Iron Maiden's famous mascot Eddie takes center stage in this 1999 PC shooter game. The game's levels take inspiration from some of Iron Maiden's most acclaimed albums. The Egyptian level takes its basis from the Powerslave album, and the East End of London level takes inspiration from the band's Killers album. In this day and age, Ed Hunter can come across as pretty twee, but if you're a big Maiden fan, you'll enjoy playing this video game for novelty value.
Rock Band
The first notable heavy-rock-themed video game of the 00s was 2007's Rock Band. You get to play with controllers modeled after musical instruments to perform popular rock songs. You can also sing along through a USB microphone. Rock Band features an impressive selection of famous rock songs, like Nirvana's In Bloom, Sound Garden's Black Hole Sun, and Faith No More's Epic.